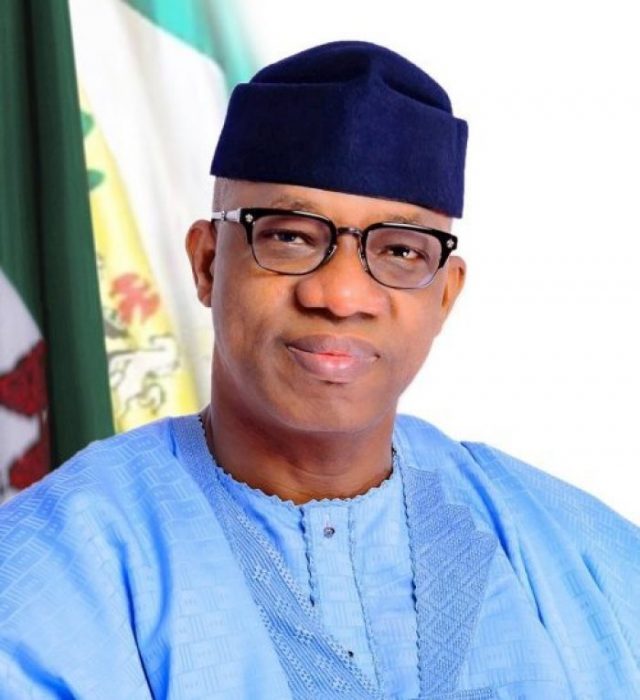 By Kolawole Olayinka, Abeokuta
The Governor of Ogun State,  Gov.  Dapo Abiodun has described his first 365 days in office as tackling court-related cases and dealing with the Covid-19 pandemic.
He recounted how he spent the first six months of his administration on Litigation and the successive two months on pandemic challenges.
Governor Dapo Abiodun stated this while receiving his 60th Birthday cards from members of Correspondent Chapel of Nigeria Union Of Journalist (NUJ), Ogun State Chapter.
He thanked God Almighty for sparing his life to be among the living souls that clock 60 lovely years of wonderful existence on earth. While he also appreciated the members of the correspondent chapel, for the support given to his government since this administration came on board.
He explained that his first 365 days in office as the state governor was full series of interesting experiences and challenges.
According to him, "The first six months was spent addressing Litigation issues from the tribunal to Appeal Court in Ibadan and Supreme court in Abuja. After this period we begin to battle with COVID-19 popularly called Coronavirus, the pandemic condition that is presently being managed by the whole world."
He promised to be media-friendly and do everything humanly possible to support every activities of Journalists and Ogun State NUJ as a whole.

Like and Share this: