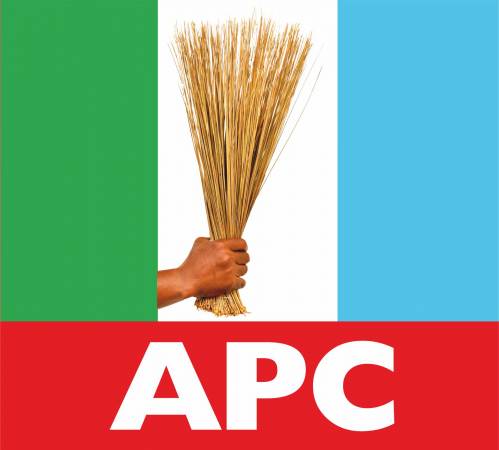 This advice may be unsolicited. But it will help the party to avoid the pitfall of 2015. Although, it claimed it has learnt from its past mistakes, nothing so far shows it has learnt any lesson.
At the meeting yesterday with APC Senators-elect, I understand President Muhammadu Buhari did not say anything on the party's preferred choice for the position of President of the Senate. But I learnt the party chairman, Adams Oshiomhole said, "We're recommending Lawan."
And even after saying that, despite the fact that he was seated next to the president, President Buhari did not utter a word on that. But when Oshiomhole met with members-elect from the House of Representatives, he did not say who they were recommending, that is error number one.
Error number two, APC will be making the race a little bit difficult for Lawan by zoning the position to him. You don't zone position to an individual, you zone to the zone. That way, the party's preferred choice will have the buy in of other leaders from the zone. And from the zone, everyone will market him. It will reduce bickering and friction.
Error number three, unveiling Lawan this early may be counter productive for him.
My thoughts:
#Zone the various leadeship positions in the National Assembly, accommodating all the six geo-political zones, with South East giving a special consideration.
#Perish the idea of having a Deputy President of the Senate from the North West. It cannot fly. Governor Yari may have done well by providing material resources to do battle with Tambuwal, DSP position should not be a reward for such a venture.
#The northern leaders must stop carrying on as if they have conquered other parts of the country. It will not augur well for the party and the administration.
#Perish the idea that you don't need other parts of the country to run the government.
#APC as a party must perish the idea of having all the A-list committee chairmen in the National Assembly, if indeed it is desirous of delivering on its campaign promises to Nigerians without any encumbrance.
Finally, if South West is desirous of producing a Deputy President of the Senate, it must perish the idea of wanting to produce the speaker at the same time.
I make these submissions in good faith as an experienced Parliamentary reporter, a participant observer in the emergence of at least four leadership of the National Assembly and one desirous of a united Nigeria. Where I have erred, may Allah forgive me, for perfection belongs to HIM alone. I rest my case for now.
Ismail Omipidan, is a journalist residing in Lagos.