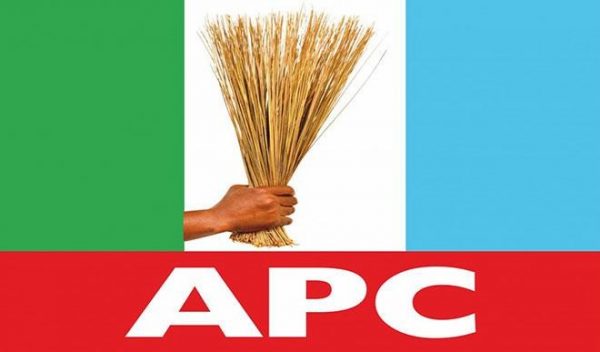 Members of the All Progressives Congress (APC) in Oshodi-Isolo Local Government Area of Lagos State have vowed to resist the substitution of the list of the Ward Exco submitted to the state secretariat of the party.
Four highly placed party leaders; state Chairman, Alhaji Tunde Balogun, Chief of Staff to the governor, Tayo Ayinde, a member of the state House of Assembly, Hon. Akeem Sokunle and Hon. Ariyoh Muse were accused of altering the ward list for "selfish motives."
It would be recalled that the ward congress conducted on 31st of July, 2021, had exco members drawn from all caucuses and political groups within the council.
A member of the party, who did not want his name mentioned said although, each of the proposed ward exco duly filled their forms that were purchased from the state office of the party at ACME, but the list that was submitted was discarded and a fresh one compiled by the four accused party leaders.
The member, however, said that any attempt to impose people in the local government would be stoutly resisted.
"We have resolved to resist any form of imposition and backdoor arrangements by the state executives, the former chairman and the LSHA member. The party faithful have resolved that these microscopic and greedy individuals cannot override the general interest.
"In order to sustain the peace that we have been relatively enjoying in Oshodi, this is a call to party hierarchies to call these individuals to order and revert to the unanimous lists that cut across all spheres," he said.
It was gathered that the move to alter the list may not be unconnected with the ambition of Mr. Tayo Ayinde to succeed his boss, Governor Babajide Sanwo-Olu as well as plans by Hon Sokunle to run for a third term in the House of Assembly.
"We won't allow this daylight robbery to hold. We had a free, fair and transparent ward congress where those who were sent from the state secretariat supervised, but to our consternation, the list was jettisoned for that of the trio of Tayo Ayinde, Akeem Sokunle and Bolaji Ariyoh, just for their selfish interests," a leader of the party in the local government said.
One of the youths in the party, who was spoke on the issue said they will fight the imposition to a logical conclusion.
He said: "We will fight and get back our mandate, no matter the machinations of the desperados. It beats me hollow why some people would want to usurp the will of the majority just because of their interest."

Like and Share this: