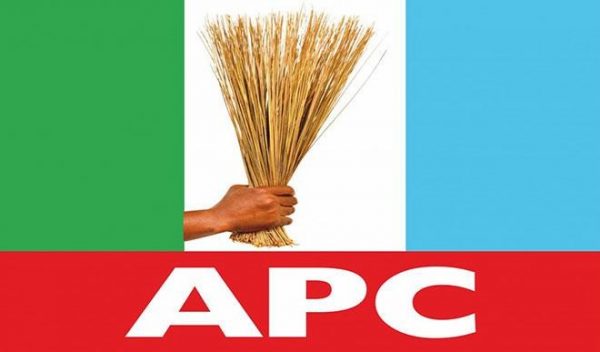 …as Oyetola Urges Delegates to Eschew Violence, Electoral Misconducts
By Deborah Oladejo, Osogbo
Members of the Committee of the National Secretariat of the All Progressives Party(APC) for Osun State Congress, on Friday, promised that it would ensure that all participants are given equal opportunity to exercise their constitutional rights of electing new officers of the party at the state level on Saturday.
The Committee members who pledged free, fair, credible, and acceptable polls, urged party members to conduct themselves in a good manner during the state congress.
Speaking during a stakeholders' meeting and press briefing precedent to the exercise, the Chairman of the National Congress Committee to Osun, Hon. Gbenga Elegbeleye, said the Committee would do all within the prescription of the law to ensure peaceful conduct.
He said the Committee had been armed with necessary materials to ensure a transparent and open exercise that would be accepted by all.
Elegbeleye, who applauded the people of the state, particularly the members of the party for their resilience, peaceful conduct and Omoluabi ethos, expressed the hope that the election would be held without any form of rancour.
Earlier, Governor Adegboyega Oyetola, sued for peace before, during and after the Congress exercise.
He appealed to all the members of the party, particularly those that would be participating in the Congress to cultivate the Omoluabi ethos which the state is known for.
Oyetola who reassured the people of the state of adequate security noted that no stone would be left unturned to ensure peace and harmony throughout the entire process.
He commended members of the Committee for being diligent and faithful as demonstrated in the outcomes of the last wards and local government congresses, just as he expressed hope in their capacity and ability to replicate such gesture during Saturday's Congress.
The governor used the occasion to appeal to those that would be participating in the State Congress to comply with Covid-19 protocols and guidelines."
Speaking in turns, the Speaker, Osun House of Assembly, Hon. Timothy Owoeye;  a former Osun Deputy Governor, Mrs. Titilayo-Laoye Ponle; and a former Speaker, House of Representatives, Hon. Olubunmi Etteh, urged the participants, particularly the delegates to do away with anything capable of undermining the electoral process and the party's principles.

Like and Share this: