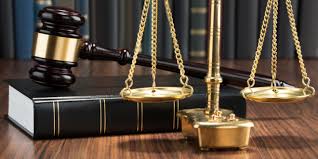 An Ilesa Magistrate Court in Osun on Monday, ordered that six men be remanded in prison for alleged armed robbery and assault on officials of the Ibadan Electricity Distribution Company (IBEDC).
The Magistrate, Ishola Omisade, did not take the plea of Olaniran Idowu, 61;Opebiyi Oluwaseyi, 32; Abayomi Korede, 25;Ariyo Mayowa, 21; Abe Wasiu, 23 and Ayeni Ebenezer, 20.
Magistrate Omisade, ordered the police to return the case file to the Directorate of Public Prosecution for advice and adjourned the case until April 16.
The six men were charged with alleged armed robbery and assault.
The Prosecution Counsel, Insp Olookooba Sulaiman, told the court that the accused armed themselves with guns, cutlass and other dangerous weapons and dispossessed the IBEDC officials of their mobile phones and other valuables. (NAN)