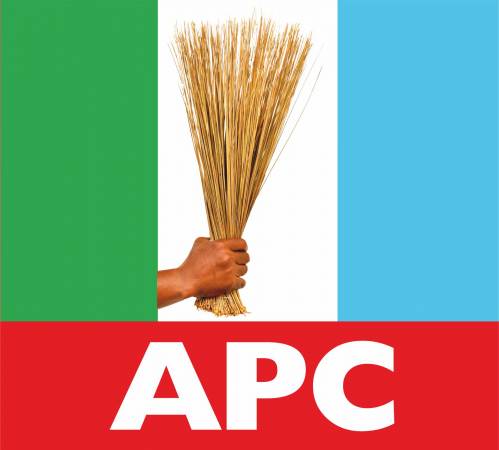 By Yetunde Oladejo, Osogbo
The ruling All Progressives Congress (APC) in Osun State has counselled the Peoples Democratic Party (PDP) to stop deceiving itself that its candidate at last September governorship election, Senator Ademola Adeleke is good enough to be Governor of the state.
APC, in a statement signed by its director of publicity, Barr Kunle Oyatomi, a copy of which was made available to Western Post in Osogbo on Thursday noted that: "Adeleke's personality is problematic and embarrassingly scandalous in regard to his educational qualifications."
According to APC, "If the PDP as a political party is not embarrassed by the scandals surrounding Adeleke's personality and qualifications, some of its members are concerned enough to seek clarity in court.
"But for the PDP through its chairman, Hon. Soji Adagunodo, to turn around and accuse the APC of instigating PDP'S members, led by Mr Ajayi Shuaib, to seek clarity in court appears dumb to us.
"Let's remind the PDP that when Adeleke was rejected by the APC years back for the senatorial election, the PDP adopted him within hours and dumped their best qualified and professional minds.
"However, what they did not factor into their hasty adoption was the potentially obvious down sides of the young man. They did not really think it through," the APC said.
The APC castigated the PDP for failing to take responsibility for the baggage it illadvisedly invited to their party because it was desperate to win election.
"We have no interest in Adeleke. We rejected him long ago. NOW that the PDP is discovering why the APC dumped him, it is just reasonable that the PDP carries its cross."
Commenting further on the statement of Adagunodo that PDP will retrieve its "stolen mandate", the APC said, "the PDP is still living in darkness. No matter how hard that party tries, it cannot get Osun people to repeat the tragedy of 2003.
"0sun has left that era behind. We have since taken governance of Osun to an enviable higher pedestal," the APC declared.
The PDP had in a statement by its chairman, Adagunodo denied news reports that it has dragged its governorship candidate, to court to verify the authenticity of Senator Ademola's academic qualification and determine if the testimonial he presented met the constitutional requirements of a secondary school certificate.
Adagunodo described the news as reprehensible falsehood from the All Progressives Congress (APC).
Like and Share this: