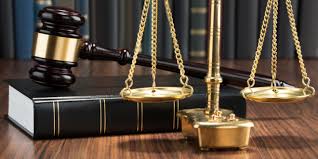 Tribunal holds that in the absence of any credible explanation from Independent National Electoral Commission (INEC), the Forms EC8A in the affected polling units "were tampered with" after conclusion of election.
The Tribunal noted the discrepancies between the EC8A Pink copies tendered by PDP and the CTC issued by INEC.

The Tribunal holds that the CTC should and must be an exact replica of the EC8A pink copies. The discrepancies must therefore be explained and justified by the 1st respondent ; INEC.
In this instant INEC failed to explain nor justify the alterations and that they failed to call any witness to justify the alterations.
It therefore holds that the alterations must have been carried out in the absence of the Party Agents to which the Pink copies were issued.
It holds further that the attempt to explain the alterations on the basis of mere corrections of errors is not acceptable and the fact that the said errors were consistently made in the disputed areas means it was a deliberate action taken.
PDP's allegations of doctoring of results is hereby established and upheld by the Tribunal.
There is a legal duty on a party to link his case and speak to the voters registers and tie them to it.
None of their witnesses demonstrated this and it amounts to dumping.
For a Petitioner to succeed in proof of noncompliance, he has a duty to prove that election is not only affected by noncompliance but it was substantially affected by reason of the noncompliance. None recording of columns in the form is an act of noncompliance.
From the foregoing there is noncompliance and it substantially affected the elections. The invalidated votes of the polling unit has substantially affected the vote
Like and Share this: