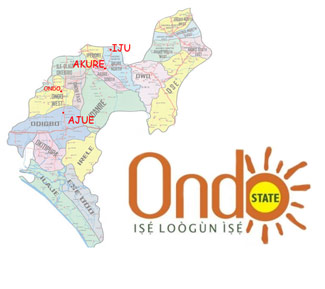 The Ondo State Government has expressed its determination to end all illegal buildings in Akure and other parts of the state.
Speaking with journalists, the Permanent Secretary, Ministry of Physical and Urban Development, Mr. Alaba Adeyemi, said such illegal buildings could induce flooding and other ecological disasters.
He decried the construction of some buildings especially petrol stations under power lines or on a river set back.
"Petrol stations were embargoed some years back, despite this, construction still continued but the embargo has been lifted and the Ministry is commencing regularization of all irregularities of the past years," He said.
Mr. Adeyemi described it as a grievous offence to erect structures on government acquired land without approval.
He, therefore, directed all intending developers to obtain due approval for their designs from the Ministry.
The Permanent Secretary also encouraged owners of the affected structures to visit the Ministry as soon as possible, adding that the Ministry would not hesitate to prosecute defaulters.
"In this new dawn, no to shanties and unapproved structures in our Sunshine State. For any construction activity especially official or residential, there are town planning rules and regulations guiding them.
"Those that meet the town planning regulations will pay the normal fines and be given approval but those that don't meet the regulations will be seriously sanctioned.
"Our enforcement squad was disbanded some years back due to the paucity of funds but has been approved for resuscitation by Governor Akeredolu.
"We also have a mobile court for offenders to compliment the efforts of the squad which will consist of Ministry officials and security personnel like Police, SSS, NSCDC to give it official backing to make sure people comply."

Like and Share this: