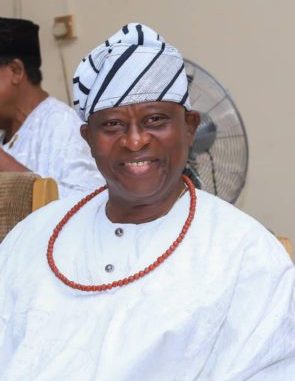 Distinguished ladies and gentlemen of the press, sons and daughters of Delta State; in Nigeria and the diaspora. I consider it a rare privilege to address you on the true story in the synopsis of events of what has happened in recent times. On how I was most recently a victim of political mischief in the attempt to blackmail my humble self and drag my … name and reputation to the mud; one thing is clear, who God has raised, nothing can pull down.
So I wish to use this means to address you once again on the happenings in Delta State as it concerns the avalanche of conspiracies in some quarters against me and all I represent by some disgruntled political minions who I describe as primitive cowards within our political space.
For some time now, I have been embroiled in a calculated but woefully failed plan to remove me out of the political firmament because of those timid charlatans who are too afraid to openly engage me; the only way they can rear their ugly political heads up was to denigrate Olorogun Kenneth Gbagi, whose goodwill and might is too strong and far beyond their reach.
Since last year, I began my political journey into the gubernatorial race of 2023 in full force as if it was already an election year. What it means is that it is very expensive to come out that early to declare a gubernatorial ambition and I did so because of my love for the people of my State as I would not want the State to fall into the hands of a wrong leadership who would come and spoil all that the Governor Ifeanyi Okowa's Administration has put in place. Besides, I have the war chest and with implicit confidence in the people of Delta State across social divides and their support for me have been immeasurable, commendably amazing. The solidarity from the grassroots population is most unprecedented just as party men and women rise in my support. I ascribe this trend to the emerging consciousness of our people to the glory of God.
Without mincing words, I expected that opposition will rise to beautify the democratic landscape with supposed healthy rivalry in a competition to offer
our best in the service to our people and the generation yet unborn but what do I get? I got a legion of political serpents led by a political jobber who sees himself as the godfather of Ughelli politics, a career contractor with every government in power and his stooge who is also a serving Commissioner teamed up to dance naked in the market place, thereby betraying their ineptitude.
It is noteworthy that my activities in this country are an open book for all to read and understand who I am in terms for my contributions to the socioeconomic growth of the Nigerian State and in particular, Delta State and the Niger Delta Region. In integrity, I stand tall, in job creation and human capital development I have done much more than my today's attackers can achieve in ten lifetimes.
Professionally speaking, I am not a pushover in commerce and in industry. Olorogun Kenneth Gbagi, is a force to reckon with—in job creation, I hold my head higher than anyone who may wish to come in opposition to me. In integrity, I have never been found wanting. In followership base, my opponents cannot dare my popularity in my State and this I say with every sense of humility and appreciation to the good people of Delta State who have stood with me relentlessly over the years. And these have formed the reason some persons are angling to cease and remove me from the political environment—a wishful thinking and a machination that is calculated to delude our people.
Ladies and gentlemen of the Press, I wish to give you narratives blow-by- blow of what transpired in their attempted character assassination against me recently.
SIGNATIOUS HOTEL AND SUITES (formerly Golden Tulip Warri), is one of my conglomerates situate in Warri, the commercial nerve centre of our dear Delta State and that establishment alone has a workforce of not less than 500. The management of the hotel has no history of indebtedness to any worker. It is one of the numerous avenues through which I touch on directly the lives and domestic economy of the Niger Delta people by lifting them above poverty level.
Sometime in September last month, some workers ran foul of our rules of engagement and they were subsequently handed over to the Police to operate within the ambit of the law. They were said to have voluntarily made confessional statements and on the strength of their statements to the Police, they were arraigned the next court day.
While expecting proceedings to commence in subsequent court days, I was inundated by a viral photograph/video alleging molestation of the same arraigned workers alleging that I masterminded the act. Averring that a 15- year-old son of mine made the photograph and that I Olorogun (Barr.) Kenneth Gbagi championed the cause and collected their ATMs and withdrew money from their accounts is as much a wild figment as it is a monstrosity.
One sure thing is that the above-stated claims were politically motivated lies from the pit of hell.
To start with, none of my sons was at the hotel that day, in fact, my young children barely show face in my hotels; so alleging my son was making a video or taking a photograph of "naked women who were molested" is libelous and cruel. Even, I do not get involved in the day-to-day running of my business empire; it is a responsibility left for my management teams.
Secondly, if you look closely at the viral photograph, you will observe that the man in the photograph was having an erection. And the persons in the photograph show no sign of bruise or humiliation. What happened was that they were swimming when they argued over the money they had stolen and were confronted by the management of the hotel. The man who was in the viral photo was a lover of one of the ladies in the viral photo. In fact, one of the ladies in the photo who started working in the Hotel as a freelancer started coming to the Hotel six days before the event; apparently, she was planted to carry out the scheme.
After the photo was taken, a copy was sent to me marked Annex 1 with a request for N1,000,000,000 (one billion Naira) written and issued by one …, who; two years ago at the instance of his sponsors from the same political cult, parked his car on my property and sued me in the Effurun High Court which equally failed. It was after I brushed aside the cheap blackmail and took the case to court that the whole viral tale started.
So it is a most uncharitable thing for anyone to think let alone infer that I, Olorogun Kenneth Gbagi, will strip my workers over a paltry sum as alleged by them; for what reason? I tell you, it did not happen; it will never happen now or in future because it is not in my character to be a wicked man. Irrespective of whatever crimes they may have committed against the hotel, nothing warrants such dastardly act but dastardlier is the lies upon lies championed by sardonic elements who are shivering and morbidly threatened by my soaring popularity in the State and my bond with the Executive Governor of Delta State, Senator (Dr.) Ifeanyi Okowa, who is more than a friend to me. Their target was to impugn my integrity and destroy my relationship with my amiable Governor whom I hold in very high esteem, but unfortunately for them, their childish plan fell face down long before it was hatched. All glory to God.
While this campaign of calumny which was heavily funded by this generational contractor/age-long political jobber from Ughelli South, my Local Government Area in connivance with a little known political fingerling serving as Commissioner in the State, approached the police authority to make sure the Police nailed me at all cost. This information got to me through a lady―their vile agent.
What was their plan, you may ask?
The Police was misled into trying to cajole me to Asaba purportedly for a meeting over the false allegations of me stripping my workers. I understood that on the 25th of September, 2020, the day of my elder sister's burial (a woman who was like a mother to me) the Police would come and clad me in handcuffs. Before then, several vile social media influencers and journalists had contacted their stooges in the venue to take photographs/videos of me as they planned to instigate the Police to handcuff me at my elder sister's burial. But to the glory of God, their plan failed woefully.
When I got the information, I called the Commissioner of Police (CP) of Delta State for more than five times before he picked. I later understood that the strategy was to have me remanded by the Police in Asaba as a precursor to my arraignment and being handcuffed, and remanded in a Correctional Centre. All these were designed to truncate my noble ambition to lead my good people of Delta State into more prosperity, come 2023.
My ambition to be Governor in 2023 is their headache because they feel that the good people of Delta State should be denied a sterling character like me as their Governor. To this soulless bunch, I am too powerfully loaded to lead my people because they wish the people to relapse into the doldrums after the Dr. Okowa-led Administration and disrupt the foundation of prosperity he has established; God forbid!
Against the background of the evil machinations of … and his cohorts, the true story of my innocence have overshadowed their demonic plots.
They are misfits while their recurrent felonies and proclivity towards endless abuse of office and human rights abuses have now come to light. I remain without blemish while they must remain accountable. They remain a sore thumb in the current impressive popular civilian administration of our amiable Governor─Senator (Dr.) Ifeanyi Okowa. Reason therefore demands that they should be asked to quit public office while investigation subsists.
As a trainer of Police personnel and with the benefit of hindsight, I saw through the catalogue of the deceit in their evil plan. I saw desperation, I sensed evil concupiscence, I saw overzealousness and criminal mischief and as result, I had to follow the civilised way.
I immediately scurried to Abuja and as God will have it, a Federal High Court relying on averred evidence granted me an injunction against any contrived arrest, and it is on that premise that I still stand before you here today.
I was once more traumatized at the sudden publication that I was a "wanted person" in Delta State despite the retraining injunctive Order of the Federal High Court in Abuja. How do you declare a man who is cloaked in the relief of a court injunction against arrest, wanted? Wanted for what?
As a responsible elder statesman, I owe all institutions of authority in my country, Police institution inclusive, my esteem respect and honour as I will readily submit myself, my activities and the likes to scrutiny when and how necessary without comprising my rights as a senior citizen of this nation. I have absolute respect for the Nigeria Police Force (NPF) having trained its personnel in the past; I am well-schooled to the rights and wrongs in the execution of Police duties as it concerns its relationship with citizens.
Consequent upon the above, the Police Force Headquarters has formally invited Peter Mrakpor and Olukunle Ogheneovo Edun to Abuja in relation to their involvements in all the matters I mentioned above. I must at this point and at this auspicious occasion, salute our nations most respected Inspector General of Police and his able lieutenants for promptly embarking on the investigation of my complaints.
Olorogun (Barr.) Kenneth Gbagi did not strip his workers as maliciously promoted by my political traducers and hateful minds within the Delta State political space. It is a blatant lie, aimed at denying the good people of Delta State the best candidate for 2023 governorship.
Once again, religious leaders, traditional rulers, community leaders, opinion leaders, members of the Fourth Estate of realm, Deltans in Nigeria and the diaspora, and other well-meaning Nigerians, I greet and thank you immensely for your time.
However, the pertinent questions are "Who is afraid of Kenneth Gbagi? Why go this far? Must politics be a do or die affair?" They should not be afraid to challenge me on the political front because I will always soar higher above them all; God has made it so. Even the Christian Association of Nigeria (CAN) Delta State Chapter has endorsed me for the seat; All the well meaning religious leaders in the State have endorsed me for the seat and they keep praying from me. In fact, me soaring through this upheaval is evidence that their prayers are working.
It is just a shame how some cowardly politicians have turned the stream of politics into a murky and shark-infested environment for their criminals with the aim and objectives which includes denying Deltans the best candidate for 2023. They can never remove a string of my hair any day and any time. I am equal to the task. And I will always advise Deltans to "shine their eyes" and not be deceived by political gimmicks.
It should be put on record that nothing can deter Olorogun Kenneth Gbagi from his appointed mission of leading Delta State. Past tales like the "Gbagi Lions" propaganda cannot dissuade my noble ambition.
Meanwhile, those behind this blackmail will suffer a terrible experience if only to teach them how not to be evil and satanic next time.
Thanks and God bless.
Long Live Delta State! Long Live Nigeria!
Gbagi, former Chairman, Legal Aid Council, former Minister of Education, Gubernatorial Aspirant in Delta State, delivered this address at a press conference

Like and Share this: