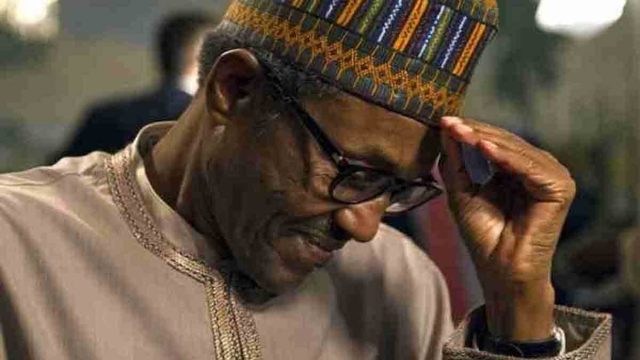 The Federal Government last week placed a ban on Twitter in Nigeria after President Muhammadu Buhari's tweet was deleted. The announcement has been generating comments and reactions from across the spectrum of Nigerian society.
Westernpost correspondent in Kwara State, Mosunmola Ayobami, spoke with some Nigerians to feel their pulse on the ban.
Samson Adebayo- Student
Well, I feel very bad about the sudden decision taken by the Federal Government to ban Twitter. I feel this decision was taken in their own best interest not considering the harm the sudden decision will cause. Twitter is not just a social media platform, it is a digital community which has helped individuals and organizations to be connected with one another in line of business, career etc.
The ban is therefore a bad decision because some businesses are already suffering as they leverage on the use of Twitter for their productivity.
And also Nigeria as a country is losing from the selfish decision.
Ayodeji Ayobami- Student
Twitter is a tool for passing information and expressing ourselves as citizens of Nigeria. Banning Twitter is like depriving us our right. So it's not the best thing to do at this point in time when we want to express our feelings, our displeasures about things happening around the country.
Adeyemi Odelabi- Civil servant
I would say it's wrong, because according to the Nigerian Constitution, as we have right to religion, association, we also have right of expression. So, individual has right to express himself or herself. It doesn't matter the medium through which we express ourselves, so far there's no hate speech or any speech that can instigate people or one ethnic group against the other. Twitter is justified to have deleted the tweet of Mr. President as his tweet could ignite war and Twitter does not want their platform to be an avenue through which hatred or war will emanate in Nigeria. So, government's reaction banning Nigerians from using Twitter is something that is very wrong. So far the government is not buying data or phone for her citizens; they don't have the right to ask any Nigerian not to use Twitter.
Victor Mohammed-Entrepreneur
First of all, it came not too shocking, because with the trend of things in the country we know that the Federal Government can do that; they can do and undo. This is not the worse that we have seen, so it's not so surprising. But it's just so sad that at this age and time when people are harnessing the power of social media, we are still going backward. The Twitter ban is affecting the growth of the economy of the youth as we have many youths who embarked on social media activities as their livelihood.
In terms of business advertisement, most of us are still looking at how to thrive on social media using Twitter as a platform. So this ban is going to be a setback for the youth as it regards the economy generally.
What we are just soliciting for is that government should just remove the ban, and let us keep on living our lives as we believe there's freedom of speech. They should allow those things to work.
Ayobola Afolabi- Ex NYSC member
I wonder why the Federal Government would ban Twitter. There are issues that they are meant to address but they find difficult to address. Power failure is there, good road network is there, food price control is there, security is there. Now they ban Twitter. Do we now have Twitter Minister in Nigeria? I want the Federal Government to face the needs of Nigerians at large, not things that are mundane. So, the government did not do well at all banning Twitter in Nigeria. Do the needful and let us enjoy Nigeria, Nigeria is so blessed compared to what we are having.
Ayodeji Shittu- Student
The ban is all about selfishness as there are some people who advertise their products on the platform. There are things students learn via the platform. With the ban, people advertising there are unable to do that; students are unable to learn. I urge the Federal Government to lift the ban as soon as possible.
Abdullahi Badamosi- Student
The Federal Government shouldn't have placed a ban on Twitter. It doesn't make any sense. Even when the former US President's tweet was deleted, US government then didn't ban Twitter. Why would they ban it in Nigeria? But the ban doesn't affect me, because I have VPN and I still Tweet. However, it was a big mistake by the Federal Government to have banned the platform. All they have to do is apologize and lift the ban.
Abigail Abioye- Student
Majority of Nigerians are against the ban as we get vital information from Twitter. Information gotten from other platforms might not be real. So the ban is not going to be helpful. Through Twitter, we connect with international news and messages. Now that it's been banned, I don't think there's any other vital platform to get those information.
Qadir Taofeeq- Student
I learnt President Buhari's tweet was deleted, then the Federal Government ban Nigerians from using it. I don't see any reason for that, because it's a source of livelihood to some people. Banning it is not good.

Like and Share this: