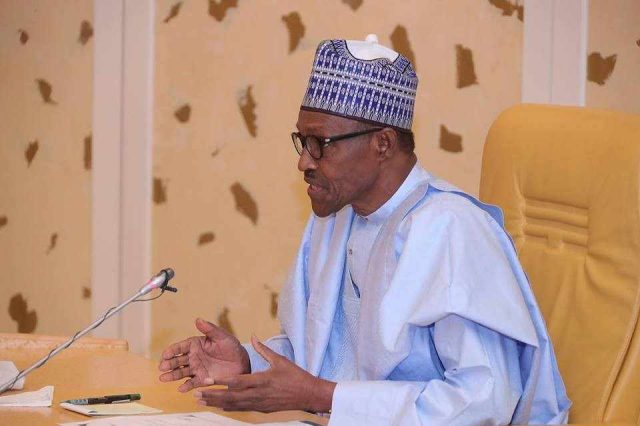 President Muhammadu Buhari on Thursday insisted that the Indigenous People of Biafra (IPOB) accused of attacking state institutions and killing security personnel in the Southeast will be dealt with in the language they understand.
Featuring in an interview on Arise Television, Buhari said the police and the military have been directed to deal with trouble makers anywhere in the country.
He also regretted the comments made by Governor Samuel Ortom of Benue State, who, he said, accused him of not dealing with Fulani herdsmen who have been killing people in the state because he (Buhari) is also a herder.
But the President said those killing people are not herders but foreigners, noting that Fulani herdsmen only carry stick and not armed with guns.
He said: "So, that IPOB, is just like a dot in a circle and the way they (Igbo) are spread all over the country, having properties and businesses, I think IPOB doesn't do what they are thinking about.
"In any case, we say we will talk to them in the language they understand, we will organize the police and the army to purse them. That's what we can do and we will do it."
On Ortom, he said: "The governor of Benue State said I am not taking action on herdsmen killings because I am also a cattle rearer. While I cannot deny that I am one of them, however what is clear in that the cattle rearers do not carry anything apart from their sticks and cattle.
"But the people killing and wreaking havoc across the country
Asked what he is doing to address the herdsmen crisis, the President said his government is working to resuscitate grazing areas and cattle routes so that cattle do not stray into farms.
He added that those whose cattle stray into farms will be easily identified and dealt with accordingly.

Like and Share this: