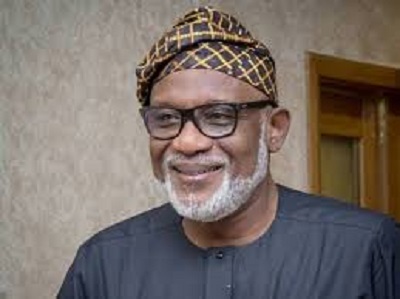 By Temitope Adedeji, Akure
The National Association of Nigerian Nurses and Midwives (NANNM), Ondo State Council on Thursday vowed not to accept the state government's 60 per cent salary payment offered to its members from February this year.
The association noted that the  60 per cent was not part of the arrangement at a labour meeting with the government.
A statement signed by the State chairman of the association, Comrade Olomiye Kehinde and the Secretary, Comrade Aina Oluwasegun, said: "Following the salary meeting which was attended by the representative of NANNM, Ondo State Council, the position of NANNM leadership was made known in this meeting where the Association rejected 60% salary payment to nurses.
"In a situation where the available fund cannot pay 100 per cent salary, the money should be kept till when 100 per cent salary can be paid to our members (nurses).
"The act of paying 60 per cent salary to our members is unacceptable.
"The leadership of NANNM urges the state government not to pay nurses in percentage henceforth.
"Only 100 per cent salary is acceptable as far as association is concerned."

Like and Share this: