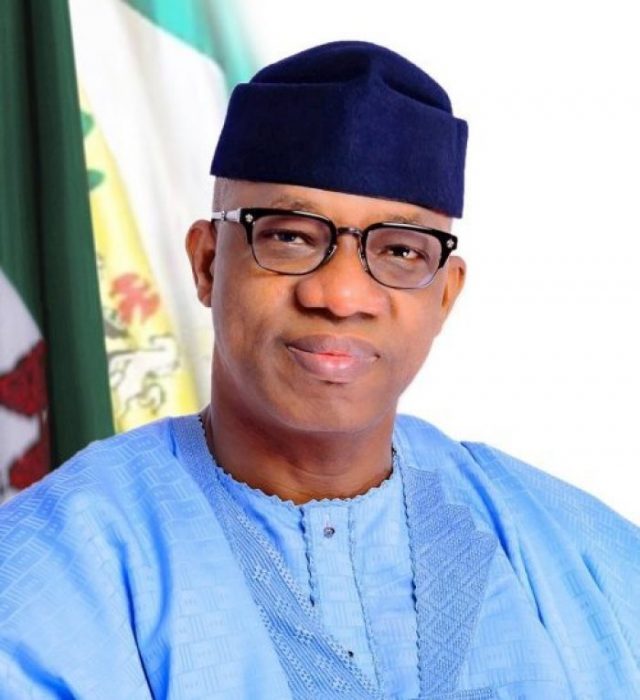 By Kolawole Olayinka, Abeokuta
The Ogun State Governor, Prince Dapo Abiodun has declared that his administration would not condone any form of sexual harassment and indiscipline in any of its citadel of higher learning.
Abiodun stated this at the 11th convocation ceremony of the Tai Solarin University of Education, Ijagun, Ijebu-Ode, noting that, the much talked about whistle blower going round higher institution on sexual harassment was a thing of shame that should not be allowed in any tertiary institution, where discipline is taken seriously.
He commended the Vice-Chancellor of the institution for the sensitization and warning publication on pages of national dallies, saying that the zero-tolerance of the institution was a pointer that indiscipline from any staff would not be condoned.
Abiodun also commended the institution for maintaining an uninterrupted academic calendar and for been the most peaceful tertiary institution in the country, announcing automatic employment for the overall best graduating student in the College of Vocational and Technology Education (COVTED), Bolatito Matthew Olatunde.
Earlier in his address, the Vice-Chancellor of the University, Professor Abayomi Arigbabu, disclosed that the institution has embarked on the process of restructuring the academic programmes, so as to revolutionize the teaching profession and also improve the quality of school services.
Arigbabu noted that the institution was graduating a total of 3,361 students, out of which 37 obtained first class honours, urging the graduands to utilised skills acquired in their course of study and their choice of entrepreneurship vocation to be self reliant.

Like and Share this: