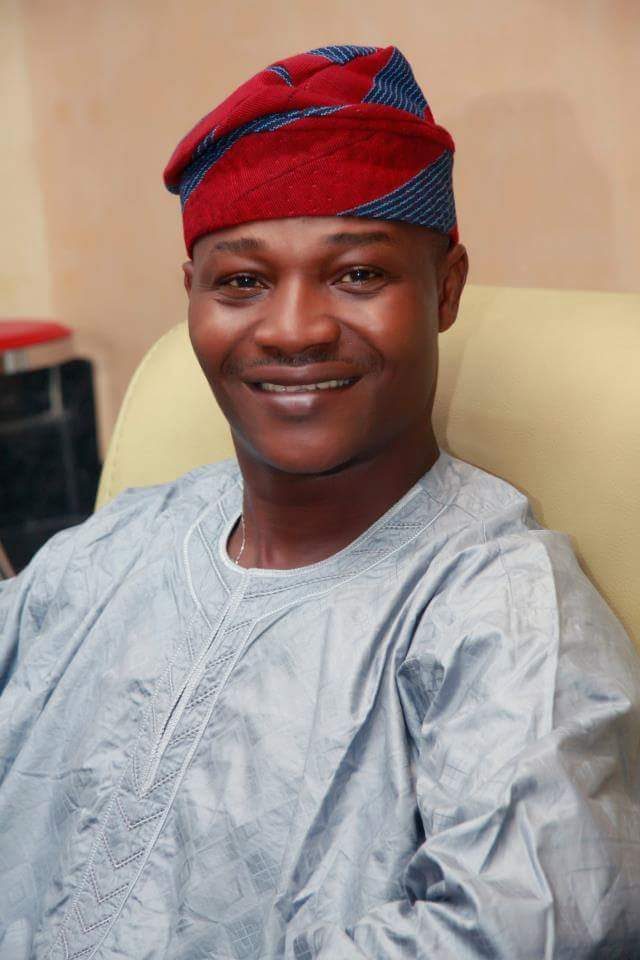 By Okunade Adekunle, Lagos
A Lagos Lawmaker, Hon Rotimi Emmanuel Olowo, has implored Lagosians to cast their votes for all the candidates of the ruling party, All Progressives Congress(APC) in the coming general elections in the country, saying that voting the party would extensively give room for more development.
Olowo, who made the statement at his campaign flagoff held in Somolu, stated that electorate should not allow the major opposition party, People's Democratic Party(PDP) to come back to power due to their antecedent.
The lawmaker who is the APC candidate for Lagos State House of Assembly ( Somolu Constituency 1), tasked party members to mobilise electorate in their various wards to vote for the Lagos APC Governorship Candidate, Mr Babajide Sanwo-Olu and his running mate, Dr Obafemi Hazmat, on March 2.
" On March 2, we have to go out to vote who will lead us in Lagos for the next 4years, I urge you all to vote for our governorship candidate, Mr Babajide Sanwo-Olu and his running mate, Dr Obafemi Hazmat. On that same day, House of Assembly election will be held, I hope on you all to return to Lagos State House of Assembly through your votes. A vote for Sanwoolu/Hamzat and me too, is a vote for 'Greater Lagos'. Let us go out there and preach the gospel", said Olowo
" I know Sanwoolu as an experienced administrator who had served this state in different capacities. He had served as Commissioner For Training and Establishment, he had served as Commissioner For Commerce and Industry. He is an experienced banker whose performance remains a reference point in the banking industry. Also, I know Dr Hamzat, his running mate, since the days of Oando. He was the Head of our I.T Department when I worked in Oando too. He is an experienced politician. We have 2 in 1 Governor which is good for the development of our dear state", said Olowo
He stated further that Somolu must deliver the highest votes in the coming elections in Lagos both for the Presidential/National Assembly and Governorship/House of Assembly elections, saying that with that more political appointments would be zoned to the local government.
" For the Presidential election, you all know our candidate is President Muhammadu Buhari, for the Senate (Lagos East) our candidate is Hon. Bayo Osinowo and for the House of Representatives, our candidate is Barrister Ademorin Kuye. All of them must emerge winners at the February 16 polls. We have been delivering and we will deliver come February 16″, said Olowo
"President Buhari has performed excellently in all the sectors. We should not allow what he has done to be destroyed by the PDP. 16years of the PDP government was a disaster. During PDP government, corruption was high and seen as an ideal thing. They destroyed our economy and squandered our money. We should not allow them to return to power. On our senatorial candidate, Hon. Osinowo, he is a unifier, an experienced Lawmaker, a leader, a philanthropist, a stabilizer. He had been in the House of Assembly for years and who had been able to ensure that the House was peaceful. We must all vote for him on February 16. For our House of Representatives, we have my brother, Barrister Ademorin Kuye. He is an asset to us. He is dependable and he will represent us well in Abuja. We must vote for him too", said Olowo
In his comment, the Executive Chairman of Somolu Local government, Hon. Abdul Hammed Salau, urged the electorate to vote wisely and not allow the opposition to buy their votes.
Salau said they should keep their Permanent Voters Card(PVC) till elections days and not allow it to be stolen as it is the tool to keep the continuity of development in the state and Nigeria at large.
Part of those that attended the flagoff are; the Vice Chairman of Somolu Local government, Hon Olubowale Sosinmi, the party chairman of APC in Somolu, The ICG Chairman in Somolu, party leaders at the ward level and the councillors in the local government.

Like and Share this: