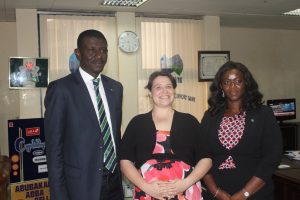 The MINE team works in collaboration with the Made in Africa Initiative (MIAI) and Centre of New Structural Economics (CNSE), Peking University, under the auspices of the Nigerian Export Processing Zones Authority, and visited NEXIM Bank as part of the relevant government agencies that could provide information and data they could assist to develop practical guidelines to rapidly industrialise and transform Nigerian's economy.
The focus would be in the area of partnership opportunities for attracting FDI and strengthening light manufacturing to boost value-added and manufactured exports.
At NEXIM Bank, the visiting team sought to understand the institution's export diversification strategy, its funding projects and terms as well as potential opportunities for investors to benefit from the Bank's products and services with a view to creating synergies with the MINE approach.
Comments
Comments