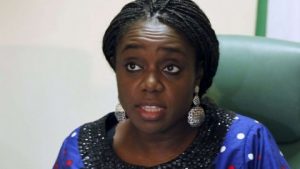 By Akin Akinremi
The Federal Government will soon increase Value Added Tax (VAT) on some luxury items in the country.
Minister of Finance, Mrs Kemi Adeosun, revealed this while briefing the State House Correspondents shortly after the Federal Executive Council (FEC) meeting presided over by the Acting President, Yemi Osinbajo, on Wednesday.
She said the National Tax Policy Review Committee inaugurated in August last year gave the recommendation.

"What the committee has shown is that we should look at actually increasing VAT on some luxury items. VAT of 5 %, we have lowest VAT but we don't think VAT should be increased on basic items,
"if you are going to drink champagne, you drink Champagne in the UK and VAT is 20% why should it be 5% in Nigeria? So they have made recommendations that we should pull out some luxury items and increase VAT on those items immediately.
"I think that is a very valid and sensible suggestion and we are going to talk to the National Assembly to see how we can implement it. As far as basic goods are concerned, no. I believe it is only fair that when you consume luxury goods you should pay a little bit more," Adeosun said.
Also at the briefing, Minister of State for Aviation, Hadi Sirika said the council approved the procurement of two executive coaches and six regular coaches to boost rail transportation of passengers and goods on the Abuja-Kaduna standard gauge railway
According to him, it would also  increase capacity to handle passengers and ensure smooth operation of the rail services during the impending closure of the Nnamdi Azikiwe International Airport, Abuja.
Comments
Comments