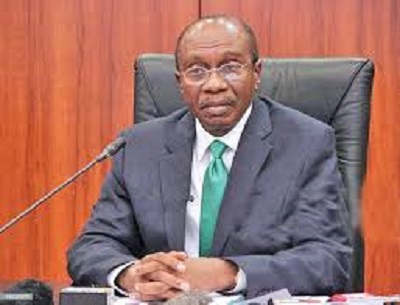 The Central Bank of Nigeria (CBN), has embarked on a large scale food production in some states, to ensure food security, especially during the dry season.
Under the strategy, the apex bank said it has developed immediate, short and medium-term plans with agriculture as the major focus for achieving growth, diversification, and job creation.
The Director, Development Finance, Philip Yila Yusuf, said the CBN is working closely with respective states, and the private sector to grant long term facility to farmers within agricultural value-chains in a well-coordinated manner.
He pointed out that with the disruptions resulting from the COVID-19 pandemic, the CBN has taken measures to ensure farmers have more to produce in the value chain to forestall a potential food crisis.
He said, "We have started harvesting for some of our programmes. The activities of the middlemen will soon be a thing of the past. There will be the availability of food, as we have started harvesting. "For rice, we are working with the state governments to get land, and with the private sector to get them a long term facility to unlock all the forests and land."

Like and Share this: