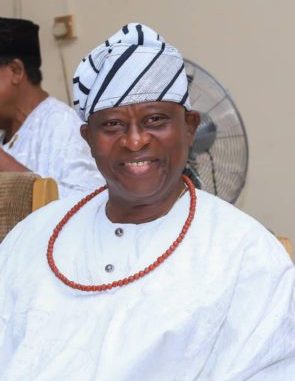 Ex-Minister, Kenneth Gbagi, on Saturday said that the recent molestation allegations against him are the handiwork of political foes opposed to his governorship ambition in 2023.
The Media Assistant to Olorogun Kenneth Gbagi, Sylvester Omonigho in a signed statement said, as he welcomed a comprehensive investigation into the matter by the Inspector General of Police, Mohammed Adamu, and demanded a probe of key political actors belonging to the Peoples' Democratic Party and All Progressives Congress in the State.
According to his signed statement: "The former Minister, while briefing journalists on Saturday in his home town, Oginibu, in Ughelli South local government, said the purveyors of the molestation allegation are being sponsored by those threatened by his political bid, in an attempt to smear his soaring popularity and high flying reputation in Delta State.
"He also dismissed as fake news, reports alleging that the Inspector General of Police had deployed 50 men to ensure his arrest.
The former Minister, therefore, urged the relevant security agencies to unravel those behind the blackmail attempt to malign his personality.
"They went further to spin more lies that the Inspector General of Police deployed 50 men to ensure my arrest.
"It just tells how desperate and shameless they are to do anything and everything to malign my character so as to declare me unfit to run for the governorship election.
"All they are hell-bent on doing is stirring the people's hate and distrust for me through their merchants on Facebook and Twitter.
"Unfortunately, the more they spin lies, the more the people would come to know them for who they are. They are nothing but envious detractors with no single honour or integrity to their names.
"You will recall how several years ago, similar persons tried to blackmail me claiming I had lions in my house, preventing innocent children from attending school and ordinary Deltans from going to work. What became of those lies?" Gbagi said.

Like and Share this: